Company History








Medisoft Products


CAUTION

Back Home
Company Mission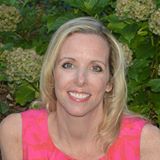 Our company is dedicated to Serve the Medical Practice and Medical Billing Service organizations. We provide affordable, powerful, medisoft practice management billing products, and we offer the only fully integrated Medisoft Clinical Electronic Medical Records, which we customize for any physician specialty.

Our company's main emphasis and continuous growth has been based upon providing affordable reliable Medisoft Software Products, but we supplement our medisoft sales with qualified,courteous customer service.

Our complete line of Medisoft Clinical Software products, associated medisoft product bundles and complete "turnkey" computer hardware systems with Medisoft EMR integration are being offered at the lowest prices; BUT WE DON'T STOP THERE! The clear distinction between MedicServe and the product re-sellers is our experience in medical practice management and medical billing/coding, and our extensive engineering and technical knowledge. Our medical consultants offer our customers FREE consultation in choosing the right Medisoft Clinical product for their unique application, and provide continuous support form initial set-up to final and efficient operation. We also provide qualified support services for insurance claim rejection resolution. Our Technical Support Group is headed by a seasoned Electrical Engineer with more than 25 years experience in software and hardware design, debugging, automation design and implementation, Networking, Security and Training.

MedicServe Consulting Services deals with medical practice and medical billing service issues. Doctors, medical practice and medical billing office managers rely on our professional consultation on issues such as: initial medical practice or billing office start-up, troubleshooting/providing corrective action plans to operational problem areas affecting efficiency, staff training and regulatory compliance.

In the News: MedicServe receives the Highest Award of "Consultant of the Year" for outstanding Client Service and Medisoft Clinical Implementation. Unlike the competition, we do not just sell you software; we have the qualified staff with actual hands on experience in medical practice management, medical billing, EMR implementation, template design & customizing to ensure your transition to a paperless environment will be efficient & seamless.

In the News: MedicServe receives the Highest DIAMOND CERTIFICATION and "ACHIEVEMENT CLUB" Status for outstanding Client Sales/ Service and we have always maintained the highest level of Customer Support Service, from Medisoft Clinical Installation, Implementation, Training and Technical Support Service.

Unlike our competition, we do not strive to sell software online, and then stop supporing our clients. We are not a Billing Service, selling "Medisoft on the side". We only Sell & Support Medisoft Products!

Our company's continuous growth and success has been based on customer satisfaction. Our customer is our most valued asset.
---
At MedicServe, the Customer relationship starts with the sale!