Medisoft Software Bundles: medisoft software, medisoft training & medisoft support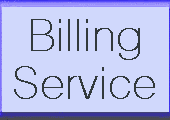 The Medisoft medical billing software and associated Medisoft training and technical support bundles for the Medical Billing Service and the Medical Practice have been chosen for specific customer needs. Medisoft Bundles offer affordable medisoft clinical software packages, coupled with technical support services and medical billing consultation. We provide the best Medisoft Bundle affordability and Online Medisoft Specials, as well as, Qualified and Courteous Customer Support from experienced medical billing and technical support professionals.

These Medisoft Billing Program Bundles can be customized further to meet unique customer needs, while providing the Best Medisoft Medical Billing Software Bundle Pricing.

We also offer computer hardware "TURN-KEY" systems, at volume price specials. These systems are customized to meet current Medical Billing Service and Medical Practice needs. They can be shipped to you with the medisoft software pre-installed. The Medisoft "TURN-KEY" computer systems come fully loaded, optimized, tested. You Just Turn the Key!
Thank You for visiting Medicserve
Copyright &copy MedicServe
Logos images are Copyright &copy of Medisoft & Medicserve
and respective companies.
Medisoft is a product of McKesson